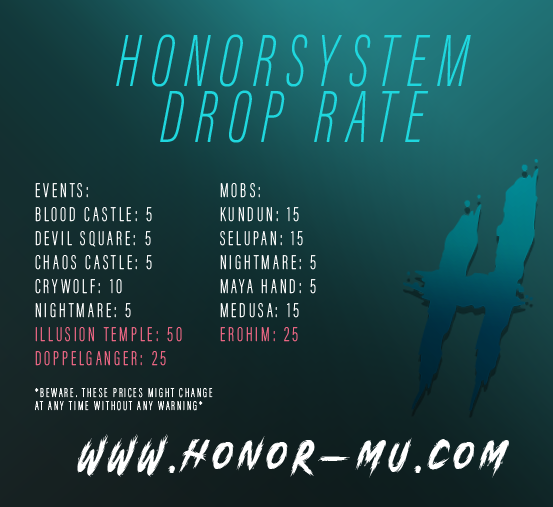 Press on Guides to see this list at any time !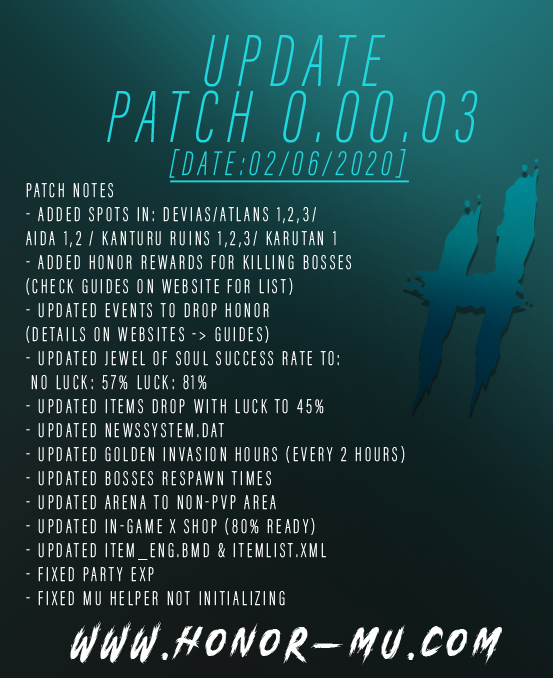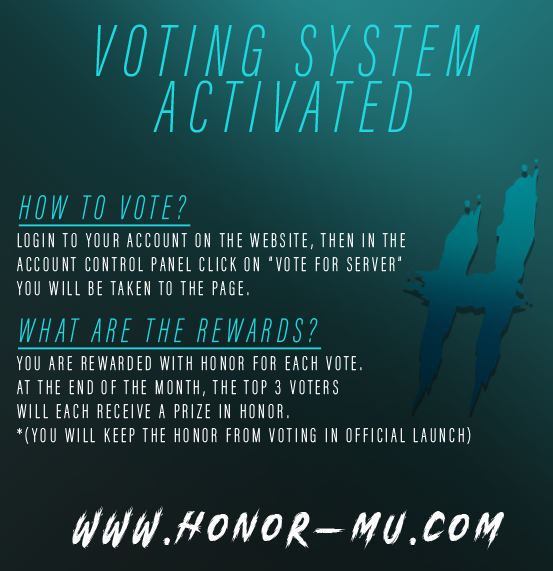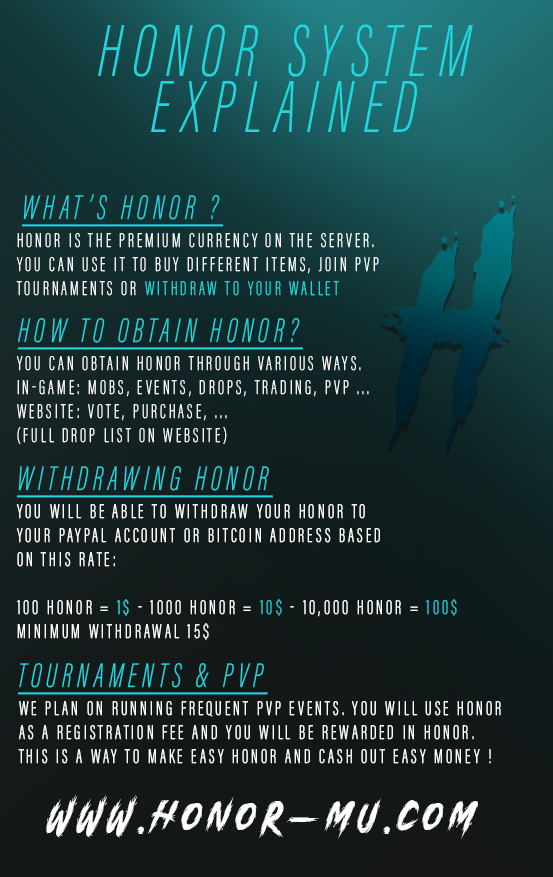 ​​​​

We are more than happy to welcome you within our community ! We've been planning this server for a long time and we are so excited to open the beta phase ! Even though we are trying to bring back the clasic way of hardcore MU Online, we are also bringing features that you've never seen before on a server ! Please keep in mind that the server is running as we are working on it, there might be many things missing or bugged, so please let us know as soon as you encounter a problem.
Details
Current State: BETA
Opening: 02/04/2020
Official Launch: 03/01/2020
Version: Season 6 Episode 3
Experience: 15x
Master Experience: 5x
Drop: 40%
Monster HP: 90%
Reset: 400 level, keep stats
Grand Reset: Off
Webshop: Off
Credits: Off
Spots: Custom Spots completed 50%
Shops: Custom Shops completed 10%
Custom Items: Off
Elf Buff: 250 (Max level)
Guild Max.: 20 members
Offlevel: Off
Offtrade: On
MG Create Level: 220
DL, RF Create Level: 250
Host: OVH
PC IP Limit: 3
Features
UNIQUE ECONOMY SYSTEM (HONOR)

* More details coming soon. (Sneak peek: you will be able to earn $ by playing Mu Online)
Thank you very much for your time.
*TO BE UPDATED*